Syrian-Canadian Newcomer Volunteer Program
Review the flyer
for details on our program to support Syrian newcomers, and submit a
registration form
to get involved.
Queries/contact: syriansupport@islam.ca
---
Befriend a Family Info. Session:
Jan. 14, 1:30-3:30 pm
We are looking to pair local families with new Syrian families who are moving to Scarborough. You are not required to house them in your home or help financially -- it's a social relationship to help settle and integrate them in Toronto Insha'Allah.
Additional inquiries can be sent to syriansupport@islam.ca.
---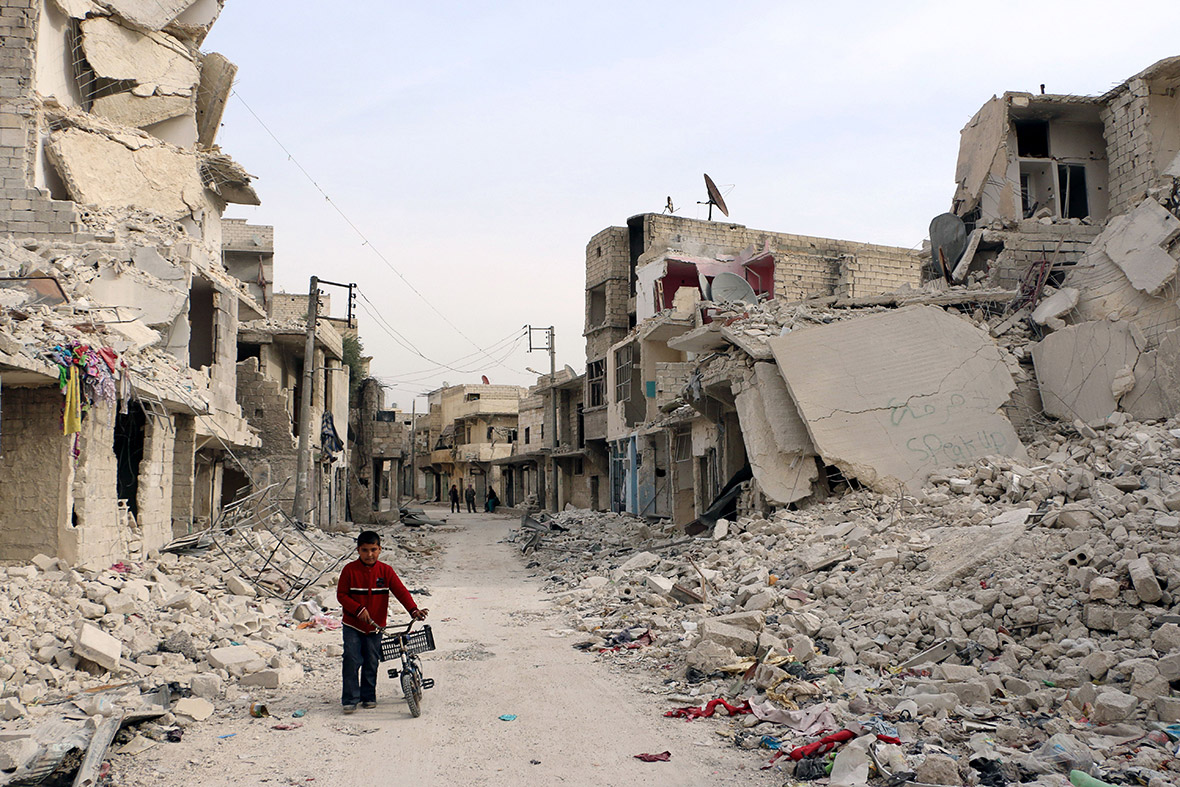 FRIDAY DECEMBER 16: DAY OF PRAYER FOR SYRIA
[2016-12-16] Over the past few days we have been witnesses to a genocide that is taking place in Syria. Human Rights organizations and activists have reported unimaginable atrocities committed by Syrian Government forces, including the killing of women and children who could not escape the army's stranglehold on Aleppo. No government, nor the United Nations itself was able to stop the genocide. Aided by Russia and according to some reports by Iran, the forces loyal to Bashar al-Assad spared no effort in exercising their brutality to the extreme.
As Muslims, our hearts are in pain at this atrocity; we are grieved by our own inability to change the situation and by the impotence and unwillingness of governments to stop the genocide. Although the remaining civilians were evacuated from Aleppo today, there remains hundreds of thousands within Syria who are struggling for survival. Over 450,000 have already been killed and millions are displaced. This is the tragedy of our time, and in the words of one UN diplomat a "complete meltdown of humanity".
Our only hope is prayer. Sincere, heartfelt prayer to the One who controls the hears and minds of humanity. The One who knows the reasons for our state of weakness and conflict; who sees the oppression by tyrant rulers and the indifference of the superpowers. It is only to Him that we can turn for help!
We are dedicating Friday December 16 as a Day of Prayer and Action.
We will:
dedicate our khutbah to this atrocity and speak about the power of prayer to alleviate hardship and trials.
ask all khateebs in the Greater Toronto Area to dedicate their khutbahs to the same topic
encourage ordinary believers to pray, fast and give charity for this cause
encourage believers to participate in our own local effort of Befriending a Syrian Family here in Toronto
encourage everyone, Muslims and non-Muslims, to speak to their government representatives to do more in pushing for a political solution to conflicts
pray earnestly to our Creator to bring mercy to the oppressed, and to bring the oppressors to His justice.
resolve to work hard to ending persecution, oppression and injustice through education, social relief and social justice.
Please share this message with your friends and acquaintances.
---
Befriend a Family orientation:
Dec. 4, 10:30 am
[2016-12-04] Alhamdulillah the first wave of our Syrian newcomers have begun to settle into their lives in Canada. IIT has been involved in supporting their settlement through a number of initiatives all driven by gracious volunteers like you. One of the major forms of support is through the IIT's
Befriend a Family Program
. In anticipation of supporting the next wave of Syrians who are currently arriving we are looking to pair newcomer families moving to East Toronto with local families. It's an opportunity to befriend a family and provide social support. You can help empower them over the next few months to familiarise and integrate them in their new setting. You will NOT be required to accommodate them in your home nor do you need to be able to speak Arabic. It is NOT a financial relationship but one of friendship and mentorship. If you are interested we will be having our next Befriend a Family orientation on December 4, 2016 10:30 am - 1 pm.
Please email syriansupport@islam.ca for more information.
Other Current Volunteer Opportunities to Help Syrian Newcomers
Additionally, there are opportunities to help onsite at the hotels with COSTI for Arabic translation help, medical appointments and transportation. Please email syriansupport@islam.ca for more information.

---
Syrian Newcomer Resource Fair:
Dec. 10, 11 am
[2016-12-10] We will be hosting a resource fair for Syrian newcomers and their host families on December 10, 11 am - 4 pm. There will be many agencies showcasing their services which newcomers can benefit from. Check here and on
facebook
for updates.
---
Save Syria Medical Relief Mission
Dr. Nabiha Islam, a young medical doctor who has been active with the IIT community for many years, will be joining a team of medical professionals under IMANA to assist Syrian refugees in Jordan. There are over 600,000 displaced Syrian refugees in Jordan where IMANA's Basic Health Unit will provide free medical aid to refugees who have no status in Jordan, and therefore no healthcare. "I will be volunteering with a group of doctors and nurses from the Islamic Medical Association of North America in November 2016 inshAllah," says Nabiha. "We will be seeing and treating about 300-400 patients per day.
Everything you donate
will go directly towards purchasing medical supplies only (all healthcare providers are volunteering their time and purchasing their own flights)!"
Please note that IMANA does not have charitable status and a charitable tax receipt will not be issued.
---

Syrian Refugee Sponsor-to-Sponsor Roundtable:
Oct. 25, 5:30 pm
[2016-10-25]
Sharing Lessons Learned, Challenges and Successes from Private Sponsors in York Region
This is a unique and valuable opportunity for everyone involved in sponsoring refugees from Syrian and other parts of the world to come together, learn, network and develop relationships that support their efforts. The presenters have extensive, first-hand experience sponsoring families and individuals and the myriad challenges faced by sponsors.
→ Details & registration
---
Syrian relief: Call for volunteers
Alhamdulillah our Syrian newcomers have begun to move into their first permanent homes in Canada. IIT has been involved in supporting their settlement through a number of initiatives all driven by gracious volunteers like you. As our Syrian sisters and brothers begin their lives in Toronto, they need our support. You will NOT be required to accommodate them in your home nor do you need to be able to speak Arabic. This is NOT a financial relationship, but one of friendship and mentorship.
→ Get more info.
Queries/contact: syriansupport@islam.ca
---
Award from COSTI Immigrant Services
[2016-05-18] We are humbled to receive an award from
COSTI
, presented by the Right Honourable David Johnston, Governor General of Canada.
We share this award with all of our volunteers and host families and the many of you who supported our efforts to resettle and befriend a Syrian family.
Continued...
---
Financial Planning Session
[2016-05-09] IIT and Ryerson University held a financial planning session for Syrian newcomers on Sunday. The event was well attended and participants appreciated the knowledge and practical tips they received. This is the first in a series of workshops to provide Syrian newcomers with life skills to better manage their new life in Canada.
---
Syrian essentials drive - no clothing or food
See flyer for drop-off timings & other details
---
Ahlan Canada
A wonderful opportunity for our newcomer families to access cultural programs, attractions and events for FREE in their first year! We encourage all our hosts for private and government sponsored families to take advantage of this incredible offer!
Continued...
---
Syrian support update
[2016-03-09] Alhamdulillah Syrian newcomers have started to move into the Scarborough area. Masha'Allah members of the IIT community have been actively involved in reaching out to the newcomer families and supporting them to feel welcome and comfortable in their new homes. As part of IIT's commitment to supporting the newcomers, a half-day life skills program was arranged at the IIT to help empower and support them as they move into the phase of getting settled into their neighbourhoods and become acclimatized to daily life in Canada. Topics covered included finance and budgeting; parenting and child safety in Canada; nutrition and food security. Alhamdulillah it was well attended, and well received.
Get involved - Befriend a Family
IIT is also encouraging families in the community to sign up to be paired with a Syrian family. The idea models the concept of the Ansar of Madinah and how they hosted and supported the Muhajiroon from Makkah. We hope you would consider being matched with a Government Assisted refugee family to help them settle into their home, orient them to the neighbourhood and integrate into life and society. This is a once in a lifetime opportunity to help and be involved in the resettling of your brothers and sisters and enable them to re-start their lives in this beautiful country. If you are interested kindly email us at
syriansupport@islam.ca
.
We need you!
If you are unable to commit to being paired with a family, there are still other opportunities for you to help. We are in urgent need for volunteers in different areas. For further information, please contact us at
syriansupport@islam.ca
.
---
Syrian support volunteer orientation:
Mar. 6, 1:30 pm
[2016-03-06] The Islamic Institute of Toronto and its team have been actively involved in supporting the Syrian newcomer settlement in the Greater Toronto Area. Alhamdulillah there has been a great galvanizing of the community to come together and help in a variety of valuable ways. We would like to extend the opportunity to get involved to the community as newcomer families begin to move into their first homes and proceed to begin their new life in Canada. Please join us for a
Syrian Newcomer Support Volunteer Orientation
to learn more about our Syrian Newcomer's experience, how they are being supported here, and ways in which you can volunteer and help ease and empower their transition into life in Canada. The orientation will be held on
Sun. Mar. 6, from 1:30 pm to 3:30 pm
at IIT.
We strongly encourage your participation in this event as this will allow us to come together as a community and develop relevant, empowering, and sustainable supports.
We ask that you kindly RSVP to syriansupport@islam.ca if you will be attending.
---
Syrian newcomer support update
[2016-02-02] Masha'Allah with the arrival of over 1,500 Syrian newcomers in Toronto over the last month there has been an overwhelming and inspiring response by the community to welcome and assist them. Alhamdulillah through generous donations and gracious volunteer support from the community, we have been able to collect and distribute essential items to many Government-sponsored Syrian newcomers who have been housed temporarily at hotels in Toronto. With the help of space offered by TARIC we have also been to offer medical outreach, English classes, children's activities and information sessions for adults, which have all been received quite well Alhamdulillah.
We are also working with COSTI (the settlement agency responsible for overseeing the resettlement efforts for the Government Assisted Refugees in Toronto ) and other community organisations to explore and fill need gaps. Insha'Allah we are confident that by working collaboratively we will be better able to support and empower our newcomers materially and socially, especially as they move out into in their first permanent homes and begin their lives anew here in Canada. May Allah bless their transition into Canadian life and enable us to support their integration and success with continued eagerness and warmth.
---
Update on New Canadians from Syria - Fareed Amin
[2016-01-12] This week the Government of Canada is expected to reach its initial goal of resettling 10,000 Syrians. These new Canadians are currently housed in motels, private homes, religious institutions and other accommodations across the Country. In the GTA, approximately 500 are being temporarily accommodated at the Toronto Plaza Hotel in North York, while they seek more permanent accommodation. The latter seems to be the most pressing need - finding suitable housing, accessible to public transportation, shopping, schools and Islamic institutions. Getting access to family doctors for those that are pregnant and many of the families with young children is also a priority.
The Islamic Institute of Toronto continues to collaborate with other organizations to make the resettlement efforts as seamless as possible. Our volunteers, in conjunction with the
TARIC Islamic Centre
, conducted a needs assessment last weekend. As a result, some of our ESL volunteers will be doing further assessment later this week and Insha Allah, we will be starting ESL classes shortly. These classes are meant to make these new Canadians 'job and school ready'.
We are also in discussion with
COSTI Immigrant Services
on other ways we can support the new arrivals. COSTI is a community-based multicultural agency providing employment, educational, settlement and social services to all immigrant communities, new Canadians and individuals in need of assistance.
You are encouraged to e-mail us
if you are aware of accommodations, job opportunities, access to tutoring and other services. Of course, monetary donations are also welcomed.
Again, while we are doing the right thing by focusing on the resettlement efforts of the newly arrived Syrians, let us also remember the hundreds of thousands in camps in Lebanon, Jordan, Turkey and elsewhere. There are also reports of people starving in villages in Syria as they await the negotiations for the safe passage of food and other supplies. The Government has extended its offer to match donations for these efforts. Thus, we should reach out to our favourite charity involved in such initiatives.
---
Information session
[2015-11-29]
Info. session for those interested in joining IIT's effort to assist with refugee resettlement. [Recording]
The Islamic Institute of Toronto has been very active in supporting Syrian refugees since the conflict began a few years ago. We have collaborated with a number of relief organisations, locally and overseas, to make life a bit more comfortable for our brothers and sisters in refugee camps, and have been instrumental in bringing a number of masaajid in the Toronto area together to work on refugee resettlement.
---
Bridges of Mercy update
1. Sponsorship:
Bridges of Mercy has started the application process to sponsor 4 families from Lebanon and Turkey. These families have relatives in Toronto. Applications for a fifth family case will be submitted shortly.
We are currently looking to form groups to support government-sponsored families who will be arriving shortly in Toronto as well as to sponsor other families. Please let us know if you are interested in joining a group (email:
info@cordobacentre.com
).
2. Update on Benefit Dinner:
Thank you for your generous donations to the Bridges of Mercy Benefit Dinner on October 31, 2015. Your kind contribution has allowed us to sponsor Syrian refugee families to come to Canada. A capacity crowd of over 550 people attended the benefit event and there was an outpouring of generosity with over $77,000 donated at the dinner. These donations have allowed the Bridges of Mercy Refugee Sponsorship Fund to grow to over $221,000 in a very short time and donations are still being received.
We could not have achieved this without the overwhelming response and kindness from people like you. Please accept our most sincere thanks. May Allah reward you for your contribution.
3. In-Kind Donations:
We have received expressions of interest from people to provide in-kind donations (household items, clothing etc) to assist the families. Very shortly, we will be sending out a detailed list of items that you can donate.
For further updates, please visit
bridgesofmercy.com
(facebook)
Contact:
info@cordobacentre.com
→
The UN Refugee Agency is working to relieve a global crisis. You can help.
→ Act now to alleviate Syria's humanitarian crisis.
(Canada has promised to resettle 25,000 refugees - private sponsors needed.)
---