---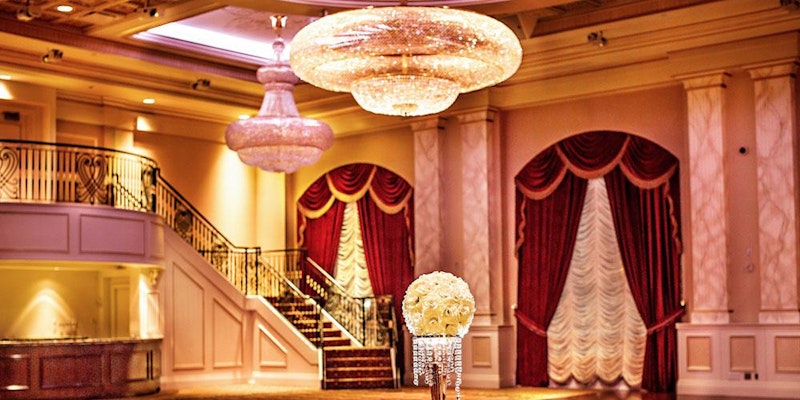 Winter dinner:
Dec. 26, 5 pm
Join us for a memorable & delightful evening!
Shaikh Musleh Khan
and
Brother Jawaad Abdul Rahman
will headline our Annual Winter Dinner this year. Brother Jawaad is the Producer and Development Director of Unity Productions Foundation - a major film production foundation based in the USA - the same company that brought us Legacy of a Prophet, Prince Among Slaves, Enemy of the Reich - the Noor Inayat Khan Story, and now The Sultan and the Saint. He is also the author of one of the most entertaining children's books,
Pizza in His Pocket
.
---
Application deadline:
Dec. 16
Elementary Teacher (2 positions):
We are looking for Ontario Certified Teachers who have a passion for education and are willing to dedicate themselves to nurturing young minds with values that are critical to the development of Islamic identity and civic responsibility.
---
Syrian support
IIT is gearing up for a second wave of Syrian newcomers - our resettlement volunteer initiative has identified two important campaigns:
1.
Fundraising initiative to raise $70,000
for the initial days when newcomers are settling in and they may not be able to access their funds immediately. Alhamdulillah we have already raised $50,000 and hope that you can assist with the remaining $20,000 - you can
donate online
-
please ensure that you mark in the comments field that it is for the Syrian initiative
.
2.
Befriend a Family Program
We are looking for volunteers who can assist families with resettlement - small things like apartment set-up, medical appointments, completion of application forms for various programs such as English classes etc. You are not required to host the families in your homes, or to provide any financial help. If interested, please email
syriansupport@islam.ca
---
Tafseer session:
Dec. 10, 6 pm
Join us for one of our flagship programs, where
Shaikh Abdool Hamid
will discuss central concepts in the Qur'an. These sessions systematically explain the verses of the Holy Qur'an from the earliest sources.
---
The death of Abu Bakr:
Dec. 17, 7 pm
Halaqa with Shaikh Shazim Khan.
Please note that this program is for brothers and sisters, and we appreciate your assistance in bringing your family and friends.
Separate sports & recreation for brothers and sisters after the program. Refreshments will be served.
---
Confronting Islamophobia and racism
All praises are due to Allah, Lord of the worlds and may the peace and blessings of Allah be constantly showered upon our Beloved Prophet Muhammad forever.
As we move further into the 21st Century, the tensions and crises of the world are increasing by the day. Muslims, in the past, have always looked to the guidance of their Lord and the methodology of the Last Prophet Muhammad (pbuh) to bring light in the time of darkness.
Continued...
---
Faith in Canada: the Story of Masjid Toronto
(By Farhad Khadim)
This is a story of how people of faith refused to be victimized by terror. It resulted in the establishment of Toronto's downtown Masjid (Mosque) which turned the corner of Dundas and Chestnut into a place of prayer and spirituality for thousands of Canadians each week.
Continued...
---
Fall semester
There are many classes available, on subjects ranging from Islamic history, to book reviews, tafseer, and more!
Review the class schedule for details.
Queries pertaining to on-line registration and access should be sent to registrar@islam.ca
•
NEW!
Sisters' Study Program
- Shaikh Musleh Khan:
Tuesdays, 7 pm, Sep. 20 - Dec. 13
•
Friday night adults' class
- Shaikh Abdool Hamid:
Fridays, 6:30 pm
•
NEW!
Monthly Book Review - Great Books of Islamic Civilization
- Various scholars:
Saturdays monthly, 7 pm
•
Arabic language - book 3 (continuing class)
- Shaikh Abdool Hamid:
Mondays, 7 pm
•
NEW!
Arabic language - book 1
- Sister Rona Ullah:
Mondays, 7 pm
•
NEW!
Arabic language - book 2
- Sister Rona Ullah:
Tuesdays, 7 pm
•
NEW!
Beginner's tajweed
- Sister Julie Lowe:
Fridays, 7 pm
•
Tafseer sessions
- Shaikh Abdool Hamid:
2nd &amp 4th Sat. of the month, 6 pm
---
YouTube: we're regularly uploading new videos!
Visit our
YouTube channel
- subscribe and share our trailers & lectures with your friends and families.
Subscribe to our channel and receive notifications for new content!
---
IIT Ball Hockey league - no more players accepted this year
If you would like me to contact you as soon as registration begins next summer, please send me an email with the name and date of birth of the person who wants to play. I will add him to my database and contact you in plenty of time to sign up for next season insha Allah.
Send an
email to Khalid
with the requested information or call him at 416-894-5758.
---
Pope says it's wrong to identify Islam with violence
Pope Francis said on Sunday that it was wrong to identify Islam with violence and that social injustice and idolatry of money were among the prime causes of terrorism.
"I think it is not right to identify Islam with violence," he told reporters aboard the plane taking him back to Rome after a five-day trip to Poland. "This is not right and this is not true."
Francis was responding to a question about the killing on July 26 of an 85-year-old Roman Catholic priest by knife-wielding attackers who burst into a church service in western France, forced the priest to his knees and slit his throat. The attack was claimed by Islamic State.
Continued...
---
Islamic counselling with IIT scholars
Shaikh Ahmad Kutty:
Tuesdays 10 am - 12 pm - preferably by appointment at
consultation@islam.ca
Shaikh Musleh Khan:
Tuesdays & Thursdays 4-7 pm - preferably by appointment at
consultation@islam.ca
Shaikh Abdool Hamid:
Mondays & Wednesdays 4-7 pm - preferably by appointment at
consultation@islam.ca
Dr. Abdullah Hakim Quick:
Tuesdays & Wednesdays 3-7 pm - preferably by appointment at
consultation@islam.ca
---
Khutbah archive
For khutbah recordings & more, search for 'IIT' on iTunes and subscribe to our podcasts
(or visit iit.podbean.com)
---
Children's evening madrassa
Focusing on fluency & recitation of the Qur'an according to the rules of tajwid.
Registration done at IIT.
---
→ Sign-up on-line today!
500 monthly donors
Let IIT be part of your income!
Yes, when you donate to IIT, you will be rewarded for it in the hereafter, and your wealth is purified in this world.
Be part of our 500 monthly donor drive - sign-up on-line
or submit a void cheque to the IIT.
---
IIT Academy
The IIT Academy is a registered private school with the Ontario Ministry of Education, and offers the full Ontario curriculum (JK - grade 8), as well as Islamic Studies, Arabic Language, Qur'an Recitation and French.
---
Library
We are in the process of setting up a community library to be located on the south side of building, on the second floor. A reading room is attached to the library and can be accessed via sliding doors connecting the two spaces.
---
Donate now
Support the IIT's objective to promote Islamic knowledge through education and training
---
Campus Project
Booklet
•
Brochure
•
Poster
<! -- ##################################################################################################### -->