Summer intensive:
Jul. 4 - Aug. 25
Think! Lead! Connect!
Out of school and looking for something interesting to do this summer? We have put together an amazing program for senior high, college and university students (16+) who are interested in an engaging and fun summer. Water marbling, calligraphy, coffee house with open mic, aboriginal issues, wheelchair basketball, living libraries, cooking with refugees and much more!
Space is limited - register today!
• August 15, 6-8pm: Wheelchair basketball, by Ontario Wheelchair Sports Association
---
Annual breakfast:
July 30, 8 - 11 am
Join us for a morning get-together to share breakfast and socialise in a relaxed atmosphere. Breakfast items include traditional fare such as bake & saltfish, dhall, sardines, cassava, halwa/puri, as well as tea, coffee, bagels, toast, pancakes, fruits etc.
There will be food for sale, and fun for all. Bring your family and invite your friends!
---
Sign up for our newsletter
Stay in the loop! Sign up
for our
newsletter
for updates on all our programs & events, interesting news, and more!
---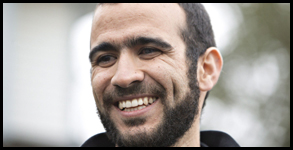 Omar Khadr Settlement: A Brief Fact Sheet
Noor Cultural Centre has compiled the following fact sheet addressing common questions and misconceptions about the Government of Canada's recent settlement with Omar Khadr.The information provided is based on the discussion at Noor Cultural Centre with University of Toronto Faculty of Law Professor Audrey Macklin.
Continued...
---
IIT Ball Hockey league - new players now being accepted, volunteers needed
NEW PLAYERS:
If you are aged 6-16 and would like to be contacted as soon as registration begins in August, please contact Khalid with the name and date of birth of the person who wants to play. Spots for new players are limited and go very fast so being contacted right from the start of registration gives you a good chance to get in.
RETURNING PLAYERS:
You are automatically contacted in August. Do nothing until you hear from Khalid.
VOLUNTEERS:
Volunteers needed for the following positions: coach, referee, scorekeeper, timekeeper. No experience necessary, training provided. Perfect for high school students looking for volunteer hours or parents who have sons playing in the league.
Only those willing to commit on Friday nights from Sep 2017 to Mar 2018 need apply.
Send an
email to Khalid
with the requested information or call him at 416-894-5758.
---
Summer volunteers
Are you 15+ with nothing to do in the summer? Consider volunteering with our
Youth leadership camp
,
Summer intensive
or
Summer camp
. It's fun, exciting and rewarding, and you'll enjoy great company!
Only serious applicants will be considered; volunteers will only be contacted if needed
.
Apply now!
---
Summer camp:
Jul. 4 - Aug. 11
Six weeks of learning, fun & creativity! Register weekly or for all six weeks.
→
REFUND POLICY
---
Summer camp newsletter
This year marks the 20th Anniversary of the Annual Summer Day Camp. The camp engages around 100 campers on a weekly basis through curriculum that includes Quran, Islamic Studies, Arts and Crafts, and Recreation. The day camp aims to provide a space to foster a meaningful Islamic identity while having a fun-filled summer.
Continued...
---
Youth leadership camp:
Jul. 4 - Aug. 11
Youth Leadership Camp for 13-15 year olds! An opportunity to explore, learn and build capacity while engaging in innovative programming.
Limited to 50 participants, registration is on-line ONLY
.
→
See registration page for refund policy
---
Thank you!
Thanks to your generous help, we reached our $300,000 goal.

If you made a pledge, please fulfil it at your earliest convenience - jazaakallah!
---
Khutbah archive
For khutbah recordings & more, search for 'IIT' on iTunes and subscribe to our podcasts or visit iit.podbean.com
---
Essentials of Living The Path - Tips For Living an Examined Life
(Shaikh Ahmad Kutty)
Reflecting the ethical and spiritual vision of Islam - a concise view of the Islamic belief and practices
---
Hajj group full
If you wish to join the waiting list, you must submit all registration material along with a refundable deposit
.
---
YouTube: we're regularly uploading new videos!
Visit our
YouTube channel
- subscribe and share our trailers & lectures with your friends and families.
Subscribe to our channel and receive notifications for new content!
---
Islamic counselling with IIT scholars
Shaikh Ahmad Kutty:
Tuesdays 10 am - 12 pm - preferably by appointment at
consultation@islam.ca
Shaikh Musleh Khan:
Tuesdays & Thursdays 4-7 pm - preferably by appointment at
consultation@islam.ca
Shaikh Abdool Hamid:
Mondays & Wednesdays 4-7 pm - preferably by appointment at
consultation@islam.ca
Dr. Abdullah Hakim Quick:
Tuesdays & Wednesdays 3-7 pm - preferably by appointment at
consultation@islam.ca
---
Confronting Islamophobia and racism
All praises are due to Allah, Lord of the worlds and may the peace and blessings of Allah be constantly showered upon our Beloved Prophet Muhammad forever.
As we move further into the 21st Century, the tensions and crises of the world are increasing by the day. Muslims, in the past, have always looked to the guidance of their Lord and the methodology of the Last Prophet Muhammad (pbuh) to bring light in the time of darkness.
Continued...
---
Children's evening madrassa
Focusing on fluency & recitation of the Qur'an according to the rules of tajwid.
Registration done at IIT.
---
→ Sign-up today!
500 monthly donors
Let IIT be part of your income!
Yes, when you donate to IIT, you will be rewarded for it in the hereafter, and your wealth is purified in this world.
Be part of our 500 monthly donor drive - sign-up today
!
---
IIT Academy
The IIT Academy is a registered private school with the Ontario Ministry of Education, and offers the full Ontario curriculum (JK - grade 8), as well as Islamic Studies, Arabic Language, Qur'an Recitation and French.
---
Library
We are in the process of setting up a community library to be located on the south side of building, on the second floor. A reading room is attached to the library and can be accessed via sliding doors connecting the two spaces.
---
Donate now
Support the IIT's objective to promote Islamic knowledge through education and training
---
Campus Project
Booklet
•
Brochure
•
Poster